News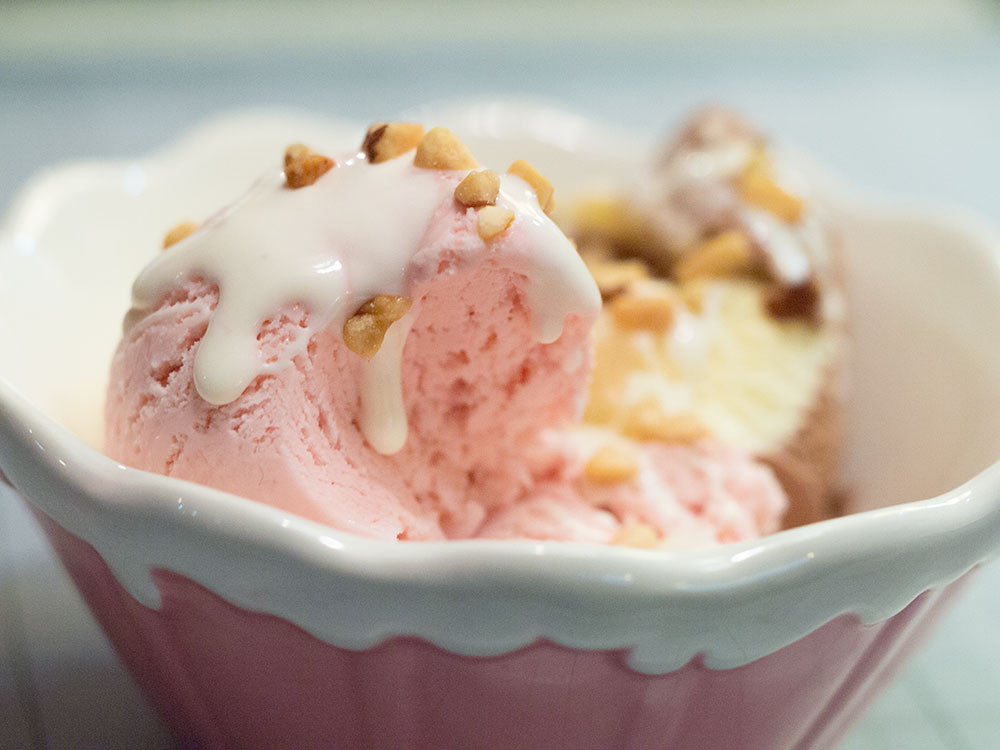 We are kicking off the weekend by celebrating with ice cream sundaes in the studio. I have a hard time picking a favorite flavor (because I love them all) so Neapolitan seems to be a perfect choice. Marshmallow topping and nuts is a staple here. The studio is hopping with lots of Sweet Treats. Check out these bodysuits with cupcakes, donuts and cookies. This is definitely Sweet Tooth territory! Do you have a favorite flavor?  Cupcake     Donut with Sprinkles     Cookie    Donut  
---
Late winter days seem to yearn for Spring. The flower shops are full of stunning red Valentine's Day flowers this month. I am drawn to the soft pink blooms so these tulips found their way home to our table. As the days passed, the paper-thin flowers dried to reveal beautiful strands of deep magenta resembling sewing thread. Check out the delicate macro shots below. Don't you agree that the tulips are just as beautiful as the blooms age? You can see more Macro Photography in Enclosure Cards and Nature Calendars in the shop.
---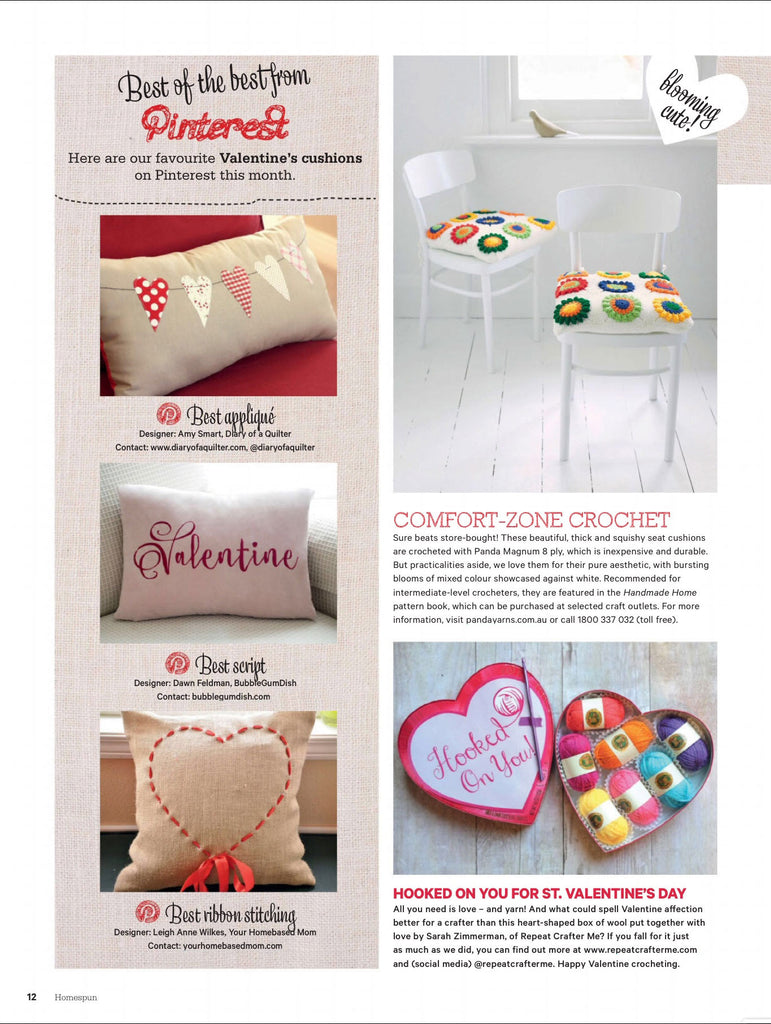 My embroidered Valentine Pillow was featured in the February 2017 issue of Australian Homespun Magazine! Best of the Best from Pinterest, I'm honored to be included in their favorite Valentine's Day cushions on Pinterest this month. 
---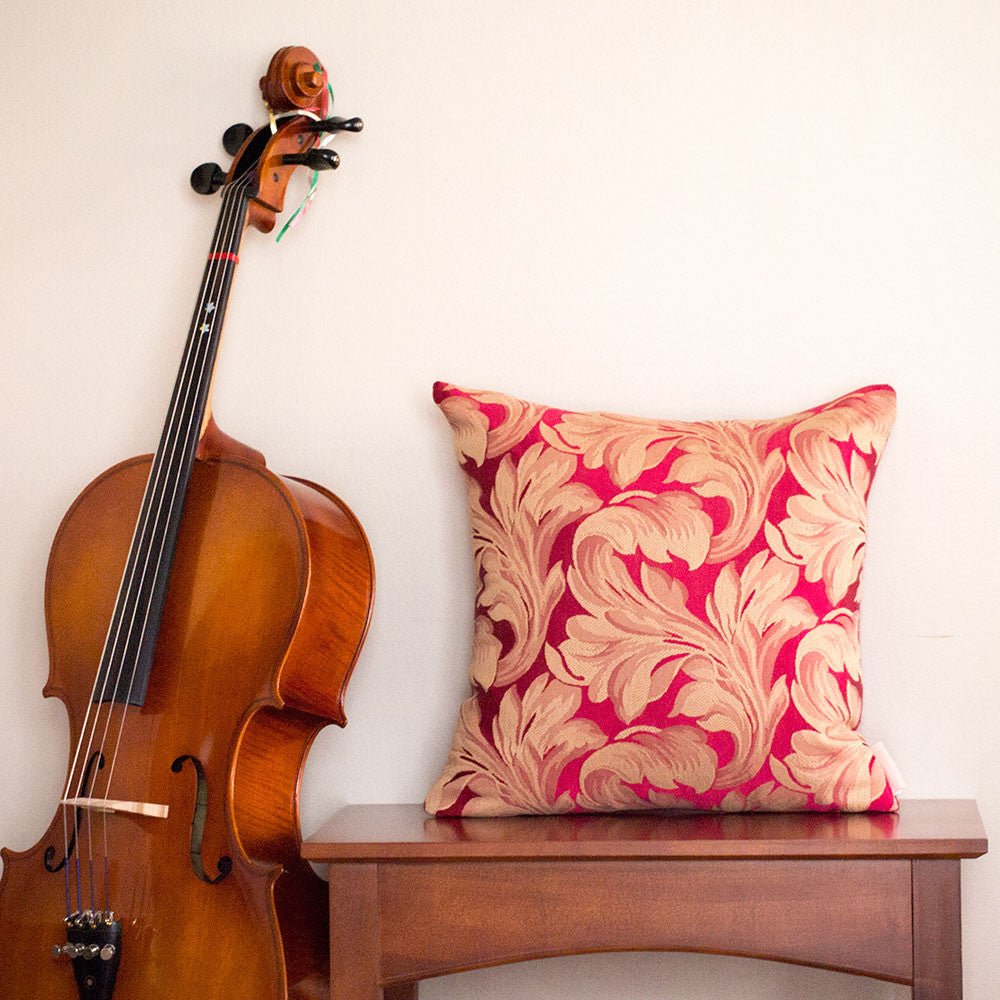 I like decorating with a bit of red after the holiday decor is packed away. This cranberry and tan fabric is perfect for leading up to Valentine's Day. The Baroque Swirl is neutral but has a pop of color which makes these 18"x18" pillow covers a perfect touch for your living space. See the Baroque Swirl pillows here. Cello is so beautiful, it's been fun listening to Mr10 practicing for his strings concert as I sew pillows in the studio down the hallway. He was kind enough to loan me his gorgeous cello for this shoot. Stop by the studio...
---
Velcome your guests with this funny Halloween Pillow featuring a greeting fit for a Vampire. Our embroidered Velcome Pillow with Free Pillow Insert is 25% Off on our FLASH SALE. Click Here to get Your Velcome Pillow, while supplies last! As seen on Zulily!