News — Pillows
Special Thanks to "Girls' Life" for featuring my Spider Web Pillows! We love Creepy Chic rooms decorated in the Halloween Spirit! Check out the Girl's Life link here and order your very own Spider Web Pillow or two here. We think they look perfectly spooky in pairs of two!
---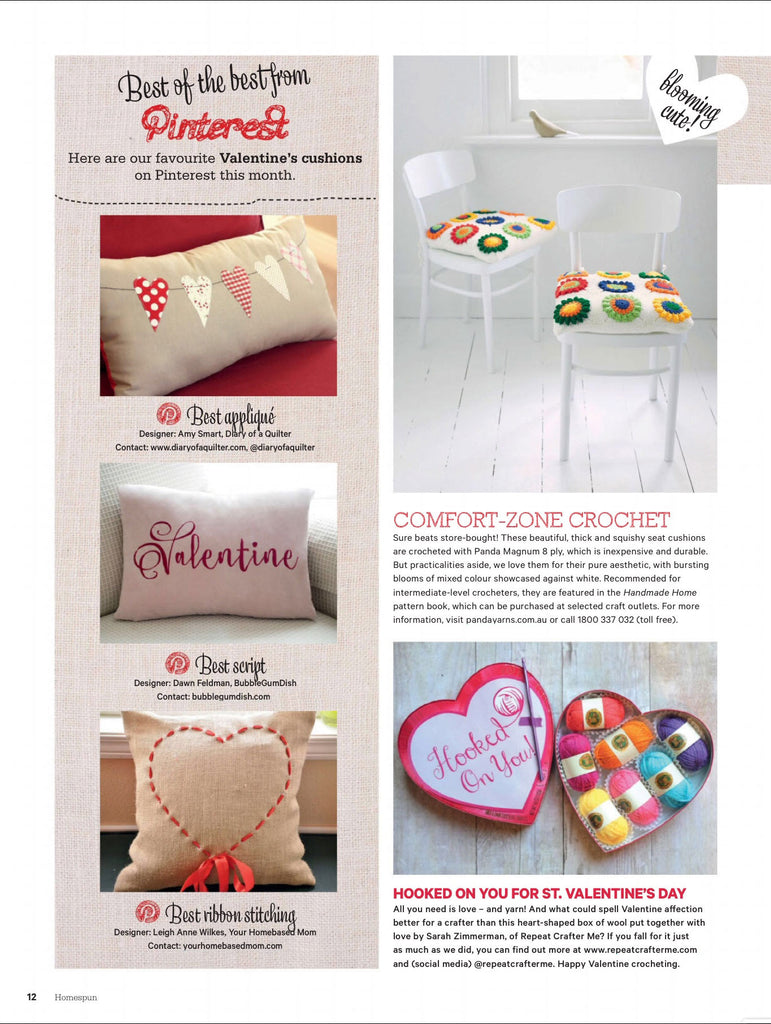 My embroidered Valentine Pillow was featured in the February 2017 issue of Australian Homespun Magazine! Best of the Best from Pinterest, I'm honored to be included in their favorite Valentine's Day cushions on Pinterest this month. 
---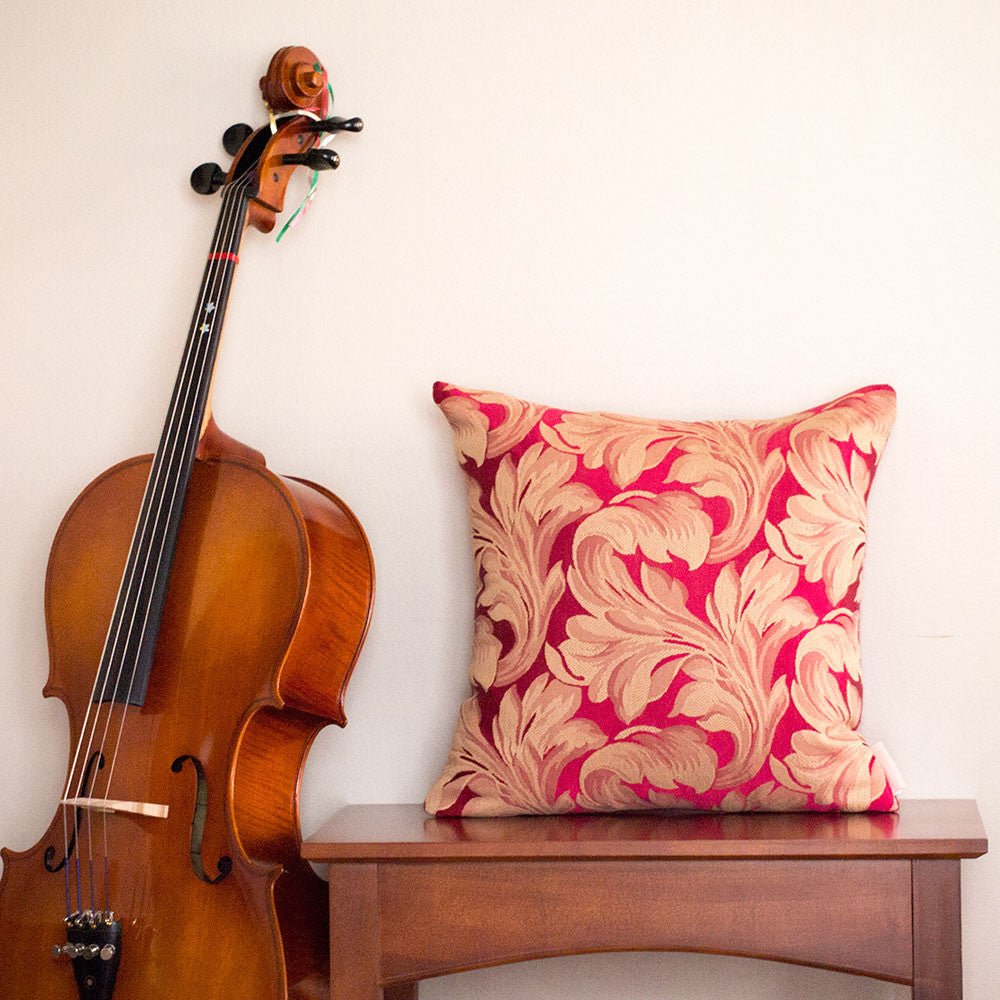 I like decorating with a bit of red after the holiday decor is packed away. This cranberry and tan fabric is perfect for leading up to Valentine's Day. The Baroque Swirl is neutral but has a pop of color which makes these 18"x18" pillow covers a perfect touch for your living space. See the Baroque Swirl pillows here. Cello is so beautiful, it's been fun listening to Mr10 practicing for his strings concert as I sew pillows in the studio down the hallway. He was kind enough to loan me his gorgeous cello for this shoot. Stop by the studio...
---
Rainbow Pillows are brand new in the shop this week! Features the softest striped Rainbow upholstery fabric front with a cream velvet back.Perfectly cheerful for your spring decor. 14" x 14"